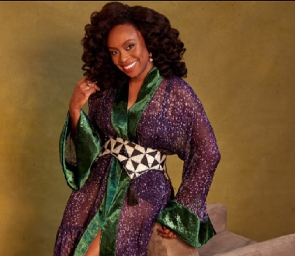 The Vatican announced that renowned Nigerian writer, Chimamanda Adichie wrote the preface of the much-anticipated book "Hands off Africa", authored by the Pope Francis.
Written in Italian, the book is made up of all the speeches made by Pope Francis during his numerous visits to Africa, especially the Democratic Republic Of Congo and South Sudan.

The book aims to bring to an end the exploitation of Africa and its resources.

Chimamanda, in writing the preface, added her own voice to the Pope's message.

She said: "The book brings me a small sliver of hope for Congo, and for the beloved and broken-hearted continent that I call home.
"His message is not merely that Congo — and, by extension, Africa — matters, but that it matters for one reason only. Not for its resources, which the global North depends on, not for fear that the continent could become again the scene of Western proxy battles as happened during the Cold War, but simply because of the people. Africa matters because Africans matter."

Pope Francis's new book also contains the voices of individuals he met during his visit telling their stories and making sure their narratives are heard.

Pope Francis's legendary visit to DR Congo stirred a global discussion and was the focal point of the preface written by Chimamanda.

The Vatican publishing house announced the release of the new book which is currently in stores.