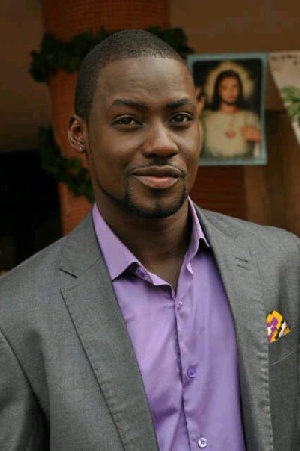 Fri, 27 Jan 2012 Source: --
Eddie Seddoh Junior, writer of the hit TV series 'Things We Do For Love', has written another breathtaking script, 'Be My Guest' for a movie production.
NEWS-ONE sources say the movie is way ahead of 'Things We Do For Love' and is scheduled to hit the bigger screens soon. Eddie Seddoh Jnr is an award-winning scriptwriter with critical and creative works to tell for.

The new movie is described as a riveting drama filled with suspense, intrigue, lies and passion. However, for many TV audiences, 'Things We Do For Love' remains the favourite or an all time best series for the 2000s. No wonder the series' favourite character, Adjetey Anang is still called Pusher, the character he played.

'Be My Guest' will bring some freshness to the screen as it stars Chris Attoh and Nadia Buari, two of Ghana's favourite A-listers. The two are starring together in a movie for the first time. It is also the screen debut for Omotu Bissong, former Nigeria's Most Beautiful.
Directed by Selassie Tetteh, co-writer of Sparrow Production's 'Checkmate', 'Be My Guest' has been described as a spellbinding movie which will keep viewers glued to their seats from beginning to end.

Also starring in the movie are Timothy Bentum, Fred Amugi, Zapp Mallet, Louis McCarthy and David Bangura. The movie also features Eddy Blay Jnr. and Ben Brako, two of Ghana's showbiz icons. The movie will be premiered on Friday, February 10 at the National Theatre. 'Be My Guest' is a Wide Angle Entertainment production.
Source: --