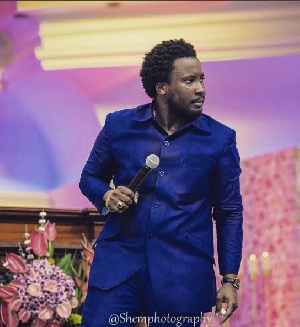 Sonnie Badu has chastised Christians over their lackadaisical attitude towards church.
The Ghanaian born London-based gospel minister alleged that, the modern day Christian doesn't even carry a Bible to church anymore.

Now people have ditched the Bible under the pretext of having an e-Bible on phones, which they pretend to be reading whereas, they are actually doing their own thing on social media.

"If we Christians can adopt the right practices and not give excuses, the floodgates of heaven will be opened on us. Church going has now become a top hairstyle and fashion parade"
"… And this time round, we don't carry bibles, it's more of "I have it on my phone". Meanwhile you are on social Media checking other people's pictures out half way through the service... However, change is coming," he said.