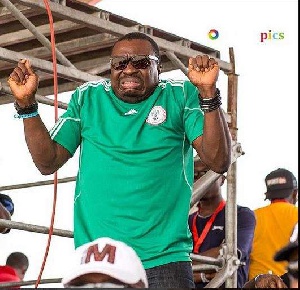 Veteran stand-up comedian, Ali Baba, has openly defended president Buhari's recent response to his wife's statement that she would not support him if he decides to vie for a second term in office.
The talented comedian lauded Aisha Buhari's sincerity and articulation, while sensitising the public on what he believed the president was trying to say when he declared that his wife's duties are restricted to the home.

Aisha Buhari does not belong to the kitchen, like every other successful career woman in Nigeria; she belongs to the areas where she and her likes can help to build a great nation. From my last check, she is not in Purdah and has been an advocate for the betterment of women.
She is vocal about the things she is concerned about. My take is, Buhari wanted to say the wife has a right to say what she wants to say but as far as he is concerned, her role is limited to those places mentioned (kitchen, living room and the other room)," Ali Baba stated.