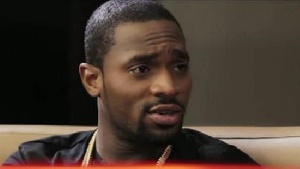 Yesterday we brought to you the news of D'Banj not paying the original owner of the beat used for his latest single, Emergency.
The news went viral like a flame and this allegedly made D'banj uncomfortable as he quickly redeemed himself before it gets uglier.

According to recent news, the owner of emergency's beat, P-loops has been contacted and paid by D'Banj.

P-loops was not just paid, but also compensated with the opportunity to produce more beats for the singer.
Though it's not certain , if the singer signed P-loops into his label, what is known is that he has been paid for emergency's beat.

To share the good news, P-loops took to his page to clear the air about the rumor making waves and also uploaded a photo of himself and D'Banj

In his words: " The king is here! Emergency producer meets with the Emergency crooner, D'Banj. Breaking forth, more music, never saw us coming through."