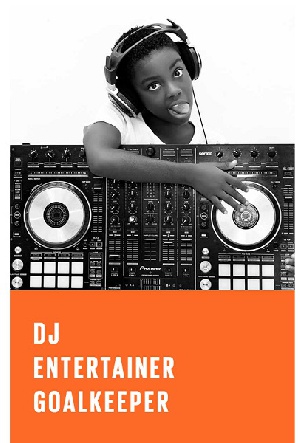 Call it a major for the young talented Ghanaian DJ and you're not far from right as DJ Switch joins Goalkeepers 2018.
Winner of Talented Kidz Season 8, Erica Tandoh popular known as DJ Switch has been listed as one of the many speakers at the upcoming Goalkeepers 2018.

The youngest of them all, DJ Switch joins renowned personalities including Melinda Gates, Bill Gates, Ed Sheeran, Fatoumata Diawara, Nancy Kacungira, The Brooklyn Youth Chorus and a host of other carefully selected speakers from around the world to share their stories of challenges, innovation, and leadership.

Goalkeepers 2018, the second edition will take place in New York City on September 25 & 26, the very same period world leaders gather for the UN General Assembly.

In 2015, world leaders agreed to 17 Global Goals for Sustainable Development to achieve a better world by 2030.

Started by the Bill & Melinda Gates Foundation, Goalkeepers is a catalyst for action toward these goals—bringing together leaders from around the world to accelerate progress toward ending poverty and fighting inequality.
This year, both the event and the Goalkeepers Report will highlight how the tremendous growth in youth populations will be a turning point for future progress in health, equality, and development. It will celebrate and inspire a new generation of young advocates who work on behalf of these causes.

About DJ Switch

On May 7, 2017, the then 9-year-old girl after thirteen weeks of captivating performances on TV3's popular kids programme Talented Kidz emerged winner of the competition beating stiff competition from 7 others at the grand finale held at the National Theatre, Accra.

She was presented GHC 10,000 cash prize, GHC 6,000 educational fund, products and souvenirs from sponsors.


Since then, she has taken her craft a notch higher performing at major events around the country and grabbing headlines on major new portals including Ghana's Hub For Pop Culture & Urban Entertainment News – www.nydjlive.com and BBC.

DJ Switch has also won a number of awards including Discovery DJ of the Year at the 2018 Ghana DJ Awards.

Her craft caught the attention of many renowned celebrities including Gabrielle Union, Common and many others.