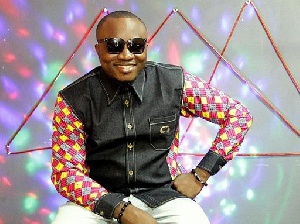 Ghanaian comedian, Derrick Kobina Bonney, aka DKB, has quizzed highlife musician Kumi Guitar if he's a dancehall artiste.
This follows Kumi Guitar's new track 'Gyai' to wit, stop, supposed to ridicule another dancehall artiste, Stonebwoy

The song after release had seen scores of BHIM Nation fans attacked Kumi Guitar for attacking their President Stonebwoy.
DKB shared a video via social media platform asking the Dream hit-maker "Kumi Guitar you're not a dancehall artiste what do you want in Dancehall"?

He continued that: "You're highlife, mind your business because… KK Fosu diss Samini you want to diss Stonebwoy. Your name is not Ras Kumi, Kumi Wale or Kumibwoy so what do you want in Dancehall? Mind Your business?