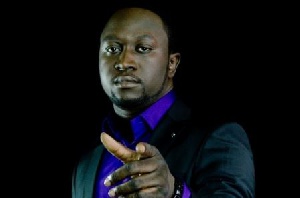 Music producer and CEO of Lynx Entertainment, Richie Mensah has stirred the Ghana -Nigerian artistes debate once more as he has made the shocking revelation that, Davido and Wizkid, are bigger than Ghanaian rapper Sarkodie.
In a post sighted by zionfelix.net on atmogh.com, the Chief Executive Officer (CEO) of Lynx Entertainment made this statement at the launch of Eastern Music Awards in Koforidua, last week.

The music producer, Richie Mensah who was a guest speaker at the launch and seminar of the awards stated that even though Sarkodie is huge on the African continent, Davido and Wizkid are ahead of him because they sing while the former raps.

"Apart from Osibisa, Sarkodie has broken barriers internationally. There is no country in Africa where people don't know Sarkodie. If you say mention 10 African artistes and Sarkodie's name is always part but the reason Sarkodie is not on the same level as Wizkid or Davido is that he is a rapper," he said.
Richie also used Nigerian rappers Phyno and Olamide as examples to buttress his point that singing is greater selling tool than rapping. He further stated that the two (Phyno and Olamide) have not been able to blow up on the international front (particularly in Ghana) because they rap in languages that are not understood by non-natives.

"Singing is able to go further than rap based on language limitations. When someone sings in Twi, somebody in Kenya can sing melody even if they don't understand the language. But when somebody is rapping in Twi and goes to Kenya, they cannot rap along because of the words," he further explained.

Richie also stated that he is working with a lot of singers because: "The reason I like singers nowadays is, when KiDi sings, Odo, the Nigerians are singing it. They don't know what it means. They don't care. They can sing the melody"