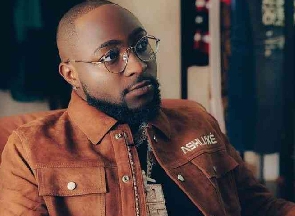 2022 may have been a troubled one for Afrobeat singer, Davido, but he sure knows how to pamper himself as he has ended the year in style.
Sources reveal that the singer, who performed at the 2022 FIFA World Cup in Qatar, after mourning his son, has splashed $200,000( N149,000,000) on a new diamond necklace.

A video of the new necklace which has OBO boldly embroidered on it, excited fans, as they believe that the singer is gradually getting back on track.

To them, he deserves to be happy again after going through a difficult phase.

It has been reported that the Emerald custom piece with over 70cts is worth $200,000.
Meanwhile, Davido has announced that he will resume his craft full time in March 2023.

In a viral press statement, he hinted that fans should expect a 'bigger and stronger Davido' in 2023.