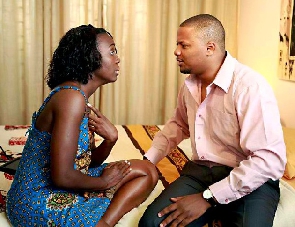 Dear GhanaWeb,
I don't like the fact that my wife, with whom I have been married for seven years, still wanders the house in only her panties.

She has heard me tell her several times, but she finds it humorous that I would complain, especially since we both live alone.

I don't find it attractive. Your suggestion, please.
Dear GhanaWeb is a relationship and lifestyle advice column by GhanaWeb where the GhanaWeb audience responds to your questions and problems about relationships at home, work, and beyond. Share yours with GhanaWeb via:features@ghanaweb.com.

ADA/BOG