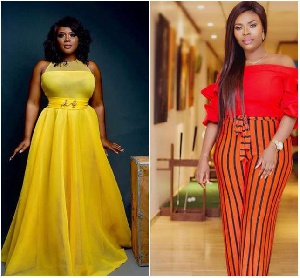 So Sandra Ankobiah and Delay are cooking some spicy beef, guess you joined in the kitchen? Sister Irene Logan couldn't help but add some salt to the beef.
Comments shared by Irene Logan under the post which calls Delay out shows the musician isn't fond of the TV presenter.

In a series out comments, she vehemently shows her dislike for Delay and even calls her a bully.

We cannot fathom what could have gotten Delay into her bad books except maybe that interview where Delay mocked her music career. Comparing it with that of Efya's, Delay insinuated that Irene's music career was dead.
Anyways seems she out for blood if she is willing to wade into a war which isn't hers, to begin with. Let's hope this 'beef' doesn't become too salty. After all isn't three a crowd?