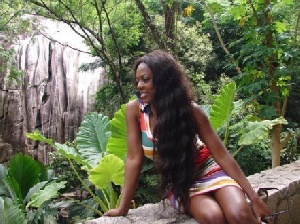 Fri, 28 Dec 2012 Source: enewsgh
Television presenter Nana Aba Anamoah looks all chic and fly in this photograph. A perfect description of calm, cool and collected, works.
You also can't take out the sexy (relative) and all-natural feel it exudes.

Anamoah, an award-winning broadcaster, styles it up, choosing a rather simple yet alluring pose. And oh, you sure didn't miss the hair. Did you?
A perfect Friday feast! We call it Photo Friday!
Source: enewsgh