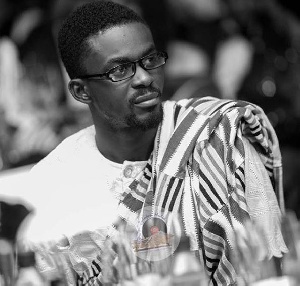 Nana Appiah Mensah the CEO of popular entertainment company Zylofon Media has revealed that he had a meeting with the late Dance-hall queen Ebony and reached an agreement with her .
In an Instagram post captured by Attractivemustapha.com, Nana Appiah Mensah hinted that Ebony sought for freedom from her current handlers.

According to the Zylofon boss, he and Ebony had reached an agreement last Tuesday on the terms of helping her pay him (Bullet) for her 'bail out' which goes to suggest that she had run to him for some sort of help to break free from her manager before her demise.

He wrote; ''we had a fruitful meeting and reached an agreement last Tuesday. ''please help me pay him for my bail out I want to be free'' I hope you're free now and find absolute peace in the bossom of the almighty God. Let's pay critical attention to our females artistes''.

Weeks ago, there were rumours that Ebony was about to leave Ruff Town Records, owned by Bullet (of RuffNSmooth fame) which signed her and shot her into the limelight.

But there was no evidence until we saw this post by the Zylofon Media CEO a while ago.
Below is Nana Appiah Mensah's Instagram post