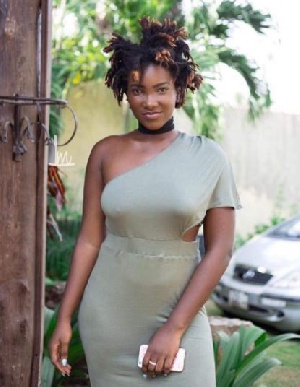 The Musicians Union of Ghana (MUSIGA) has disclosed that Ebony Reigns' songs were the most played in the country in the year 2017.
This was revealed by President of MUSIGA Bice Osei Kuffuor popularly known as Obour in a radio interview shortly after news of the demise of Ebony become public.

In a tribute to the multiple award-winning artiste, who died in a car crash on Thursday, 8 February 2018, Obuor said she was the quickest rising star in the country and expressed shock with her demise.

"When MUSIGA had the top 20 most played songs in the year 2017, Ebony's song was the number one most played song, so, if you consider her contribution over this short period and the way her rise has been, you can classify her in the league of top players. It's just unfortunate she couldn't wait for us all to see what will happen at this year's VGMAs, which is our topmost award show," Obuor told Accra-based Citi FM in an interview.
Obuor further disclosed that Ebony had been shortlisted for the Artiste of The Year category in this year's Ghana Music Awards.

He said: "Within the two years that she was in the industry, she was the quickest risen star because two years ago, she was in the unsung category for the VGMAs. A year down, she is in the Artiste of The Year category, which has been rumoured that she is the favourite to win that category and I don't doubt it at all."