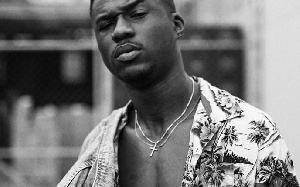 Rapper, Joey B has called for a ceasefire between Shatta Wale and Kwaw Kese.
According to him, the two are adults and old goons in the music industry so they should set good examples to the young ones rather than being at each other's throat.

Kwaw Kese in a tweet described Shatta Wale as a hypocrite who practices vice but preaches virtue.
He indicated that Shatta Wale should practice the peace he preaches about the music industry.

Shatta Wale in a reply described Kwaw Kese as immature and asked him to support or desist from criticizing his ways.