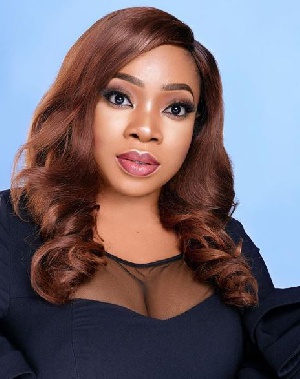 Today Zylofon Media, one of the various companies belonging to Nana Appiah Mensah, popularly known as NAM1, CEO of embattled gold trading firm Menzgold Ghana Limited, in a post on Instagram commemorated the day their many woes began and thanked God.
The post reads;

"The menzgold troubles Started exactly a year ago today. It's been a very rough and tough journey since then for customers most especially and our Beloved CEO Nana Appiah Mensah. Everything is God's plan and He never fails. The future is definitely bigger, greater and far more brighter"

In response Ghanaian actress and socialite, Moesha Boduong slammed them asking them where the customers' deposits were. She demanded that the money should be paid because she was tired of the flimsy excuses they keep giving.

She wrote;
"Where is your money? we tired of motivational quotes and hopes"

It appears Moesha Boduong has locked up funds with Menzgold Ghana Limited and like thousands of other customers, she desperately needs her money.

Meanwhile, NAM1 is on bail waiting to be tried again for the criminal and Civil charges levelled against him by the government of Ghana.