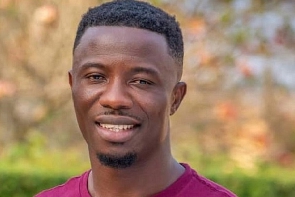 Ghanaian actor Kwaku Manu has said even if every person in Ghana were to receive a monthly payment of GH¢2,000, it would be unfair to citizens given the country's available resources.
According to his perspective, the amount would not adequately reflect the country's potential suggesting that Ghana could afford to provide more substantial financial support to its citizens based on its resource wealth.

He bemoaned that the government is mostly focused on the Black Stars of Ghana and makes sure their financial needs are settled while the citizens of the country are languishing.

The actor asserted that the government could give priority to farming to ensure that there are more foods that are produced locally and not rely on foreign imports for consumption.

Speaking in an interview with Accra FM, Kwaku Manu admonished the government to invest heavily in agriculture as it will help to produce more foods for the general populace rather than focusing on other things.

"If the government pays every Ghanaian monthly salary of two thousand Ghana cedis (GH¢2,000) that won't be enough. The number of people who leave the country alone is a lot. Looking at the people at the airport means a lot of people leave the country.
"So the few people remaining in the country, we have gold, diamond, silver, palm trees, and even now there is the law to legalize weed and plant onion but the sad story is that upon the fertility of our land, we can't cultivate farms. Recently when a coup broke out in Niger, we couldn't get onion yet we have fertile lands for the plantation of onion," he indicated.

He further opined that he would ban the importation of food into the country if he was president to make sure the locally produced ones are patronized by Ghanaians.

"I would plead that it is not only the back stars that are important in building a nation. When the national team is playing in a tournament, the government will find all means to get funds for the team.

"So if I were the president, I would have invested the money in technological devices and cultivated a lot of farms. I would even bar imported foods and make sure the ones produced in Ghana are used. So may God have mercy on us," said Kwaku Manu.

BS/BB
Ghana's leading digital news platform, GhanaWeb, in conjunction with the Korle-Bu Teaching Hospital, is embarking on an aggressive campaign which is geared towards ensuring that parliament passes comprehensive legislation to guide organ harvesting, organ donation, and organ transplantation in the country.

Click here to start the nomination process for the 2023 GhanaWeb Excellence Awards

Watch the latest episode of Everyday People on GhanaWeb TV below: