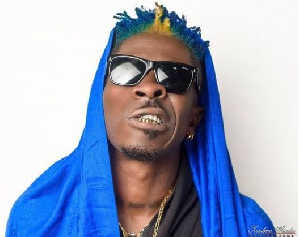 Charles Mensah Senior, father of self-acclaimed dancehall King, Shatta Wale believes prophets who are predicting the death of his son are only using that to gain popularity and attract more members to their churches.
He said his son has become popular over time and that could be the reason the men of God want to take undue advantage of him to make themselves popular by claiming he will die before the end of 2018.

Prophet E. K. Mensah of the Christ Vision Prayer Ministry was reported to have warned the musician to give his life to God or die before the end of 2018.

This did not go down well with Shatta Wale who threatened to burn down some churches in the country if by close of 2018 he does not die.
His father however observed that the so-called prophets are seeking for the least opportunity to market themselves and have decided to launch that through the Shatta brand.

"Shatta has become so popular, he has become an institution ….people want to catch a glimpse and also gain some popularity including some of the pastors", he revealed on Hitz Fm