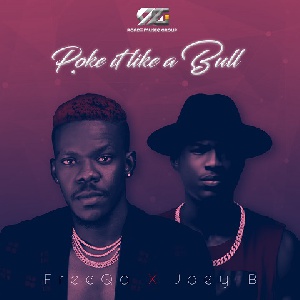 Mon, 7 May 2018 Source: Nana Takyi
FreeQa's unique sound is conveyed through the array of his influences, creating tunes that will please the listener and vie for that "classic" label.
In his new song with Joey B, Poke Like A Bull, he describes how he the woman of dreams likes how he behaves in the bedroom. He goes ahead and describes what she does to him. It's a typical sexual song with a ting.

FreeQa, born Edosa Ogbeide, is a Nigerian recording artist, songwriter and record producer.

His music is a fusion of many genres like pop, reggae, afro-dance, hip-hop and traditional rhythm and blues.
Source: Nana Takyi