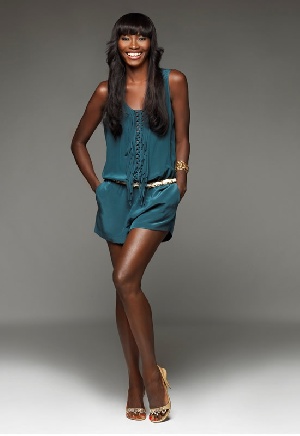 The 2016 edition of the Ghana Models Award is scheduled to come off at the Accra International Conference Centre- Committee Hall 1 on Friday November 25.
Anticipated to be an exciting event, this year's award will be honouring models who worked in Ghana between the periods of 2014 to 2016 with special awards going to specific models for their efforts in pushing Ghana's modeling industry onto international frontiers.

Belinda Baidoo, an international Supermodel of Ghanaian origin, will in that regard, be given a special honorary award called 'The Mentor Award' for her active role in the girl-child development in Ghana. She returned to Ghana and has initiated programmes to help transform the Ghanaian girl-child into a vessel for national productivity. She has spearheaded numerous projects in Ghana such as the Belinda Baidoo Model Search Programme, the Belinda Baidoo Foundation, B2 Model Agency, and other projects.

Other special awards will be given to Pearl Amoah; the Lifetime Achievement & Legendary Award, Gloria Dogbey and Just S. Ocansey for their philanthropic roles in their societies.
The event will be hosted by award winning model, Zion Benjamin and model philanthropist, Augustina Didi. There will be exciting performances from music talents such as 'Habyba', 'Acoustic' and others, with comedy performance from Nigerian comedian, 'Legend'.

The event will see 17 awards for individuals and institutions that have excelled in the fast growing modeling industry in Ghana. The show is officially dedicated to the Queen of Fashion in Ghana; Joyce Ababio.