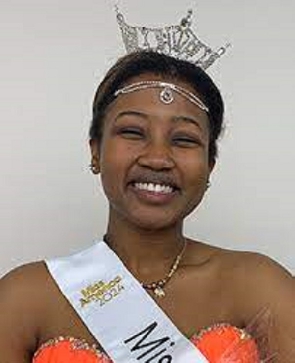 Sun, 19 Nov 2023 Source: Zuri Abara, Contributor
When the next global pageant kicks off in Beijing, China in 2024, Damarea Ogbuewu will be amongst them, representing Africa as a whole. While there has never been an African contestant in a Chinese beauty pageant, Ogbuewu will be the first which has raised eyebrows.
The college student has already won a local pageant in her home state that is taking her to regionals in June of 2024. When news broke that this young pageant queen was more than just her title and was making historical moves in Asia, surrounding countries to Nigeria began recognizing such a name built for herself.

Ghana has joined Zimbabwe and Nigeria in recognizing a new face in Chinese pageantry. Ready to begin travels for appearances Ogbuewu says through a post on Instagram, "It's going to get harder and harder, but if you want something bad enough, there's nothing that can stop you."
In every pageant, the contestant must hold a platform, that they want to change or improve. According to recent posts and articles, Childhood sexual assault prevention is Miss Chesnee's platform. Her poems in past competitions only let us know that this is a mission she holds dear.

On October 21, Ogbuewu posted a picture of her win alongside the pageant's former title holder that read 'A very eventful weekend. Thank you, Chesnee." She now holds the title of 'Miss Spirit of Chesnee' in South Carolina, United States, and is hoping to hold the title of 'Miss Asian Global' this time next year.
Source: Zuri Abara, Contributor