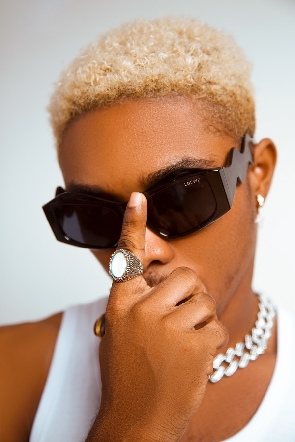 Tue, 19 Sep 2023 Source: Deri
The much-anticipated EP by Ghanaian uprising star Deri has finally been released.
The EP is titled "Without a Map".

According to Deri, he believes with these carefully curated sounds he will be heard WITHOUT A MAP, the reason he named it so.

He said: "Listeners should expect love and emotions expressed in music."

Signed by "Bryte City Entertainment", Deri's talent has unmatched potential to climb the ladder and become one of the big names in the country.

Standout Tracks:
1. Play Boy: With infectious beats and catchy lyrics, 'Play Boy' invites listeners to groove along and sets the tone for the EP.

2. More: 'More' showcases Deri's vocal range and lyrical prowess, leaving a lasting impression with its emotive delivery.

3. Fire: This track ignites the dancefloor with its pulsating rhythm, demonstrating DERi's ability to fuse traditional and contemporary sounds seamlessly.

4. Wishlist: 'Wishlist' is a lyrical gem, offering introspective moments and an exploration of desires set to an entrancing melody.

5. Nobody (featuring Kelvyn Boy): The collaboration with Kelvyn Boy on 'Nobody' is a testament to DERi's collaborative spirit. Their voices blend effortlessly, delivering a chart-topping hit.
These songs were produced by Steve Rawd, Gigz beat, Baddest beat, Xarmy heart sounds.

However, Ghanaians should stay tuned and watch out for the young act.

Listen to the full EP here
Source: Deri