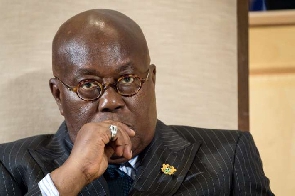 It was a year filled with a mix-bag of events on all fronts; politics, business, education, religion, among others, and the showbiz industry was not left out.
Events, interviews, tweets, trends, all of these contributed a great deal to spicing up the news and the faces behind some of these definitely got their names of the lips of the public; fans and critics alike.

It's a plus for anyone to trend but for the wrong reasons, well, that's something else.

Think of a name and the first thing that comes to mind as far as trending is concerned, now that should be quite easy but we got some personalities topping the list.

It's the end of the year and a little throwback of the personalities that trended for the wrong reasons won't be a bad at all idea for a little humor:

Wendy Shay

Wardrobe malfunction:

All angles, the trolls came from, after Afropop singer, Wendy Shay revealed her 'meat pie' in her hot lemon green jumpsuit while performing at the University of Ghana's Commonwealth Hall 'Artiste Night' show. This was after the 'rotten buttocks' and 'breast revealing' wardrobe incidents during performances in 2018.

Ancient of Days – wrong lyrics

The musician's gospel U-turn went sour when she 'murdered' lyrics of a popular song 'Ancient of Days' whiles ministering at a church event. Unlike the proper 'Ancient of Days, as old as you are' lyrics, she decided to ask God 'how old as you are'…a question she got answers from the public for.



Net worth/IPhone

She didn't fail to slot the spotlight for a while after she mentioned an 'Iphone' as one of the material things she can boast of having acquired after being signed on to Ruff Town Records. Responding to questions about her net worth during an interview on Net 2 TV, the musician said she would have to check for that online; she definitely got the public's version online after that.

Professor Gyampo

It was a number of people mentioned in the BBC's 'Sex for grade scandal', from his institution, himself and another colleague but he seemed to have risen above all others and received 'special treatment' from the public after the video implicated him.



His name roared on several social media platforms, many teasing him for being irresponsible, others noting that his cup was full and some others 'tormenting' him over 'call lines' he used on his supposed 'victim' in the video.


Shatta Wale

Shatta Wale and Michy's breakup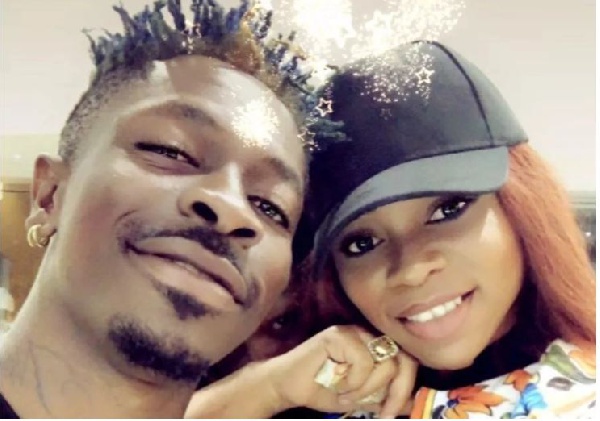 It began as rumors, in fact, lots of people assumed it was just one of those stunts to promote artistes but it wasn't going away and the updates became intense, it seemed real enough to believe.

Shatta Michy took to social media to make the announcement about their break up, attributing it to 'domestic violence'. Series of exchanges followed from both camps, confirming the break up. Prior to that, the couple had been engaged after Wale proposed to Michy live on stage at the reign album launch.

Shatta Wale-Stonebwoy VGMA gun incident

It was epic, the night of the 2019 Vodafone Ghana Music Awards as the two 'beefing' artistes locked horns on stage. Other artistes had won awards from various categories and had mounted the stage for their plaques, it was Stonebwoy's turn to receive his Raggae/Dancehall Artiste of the year award and things went haywire.



Shatta Wale who was in the crowd mounted the stage with his 'boys' and things went frenzy when Stonebwoy pulled out a gun on the side of the stage in an effort to 'protect himself'. There was chaos on the grounds after this and the bashes on social media didn't fail to register.

Napo




Education Minister, Matthew Opoku Prempeh didn't fail to make the headlines after an announcement about the Comprehensive Sexuality Education (CSE) hit the news.

With photos of some pages of the curriculum, showing how to fix the condom and how to avoid discrimination against same sex relations got the public reacting. Whilst majority protested the 'satanic' idea, others thought it was a vital component of Ghana's education.

Many hit at Napo, whilst others chastised the GES and the President, Nana Akufo-Addo for allowing this to happen.

Kofi Kapito



Chief Executive Officer of the Consumer Rights Protection Agency, Kofi Kapito came under real fire after he publicly made sexual comments about Newscaster, Serwaa Amihere.
Mr. Kapito who had been called to present an award at the 2019 Radio/Television Personality Awards unexpectedly retorted words that shocked virtually everyone; 'Ey, Serwaa Amihere, Look at your butts, Nice,' he said. The fact that the award his being on stage had absolutely no link with the lady and the fact that she was seated at the time the comments were made raised even more questions about the 'old man's' words.

Social media users obviously gave him their version of 'lashing' whiles he received others from critics.

Akufo-Addo



President Akufo-Addo attracted a lot of comments after a photo and video which had captured him seemingly sleeping at the Russia-Africa summit went viral.

Whilst many empathized with Ghana's leader, attributing the situation to his tiresome responsibility, others described it as disgraceful and a big embarrassment.

Fantana




The RuffTown Records signee went viral after suffering a wardrobe malfunction while performing at Shatta Wale's Reign Concert this year.

The singer who wore a short and very racy dress to perform ended up showing her panty liner to the world. The trolls came in, lots of them but in her defense, she said she couldn't have ditched her performance because she was menstruating. "My menses appeared 30 minutes to my performance and I had to put on a sanitary pad and still go on stage' she said.

Becca

Mother's accusations




Becca born Rebecca Akosua Acheampomaa Acheampong was in the news after an interview with her mother popped up.

Julie Yiadom-Oti (mother), among other things accused her daughter's husband of trying to drive her out of her life with claims that she is a witch.

Social media was shocked by revelations from mother of Ghanaian songstress, but reacting to the claims in an interview, the songstress described as unfortunate the fact that the issue had come to the limelight. She further apologized and said she will never disrespect her own mother.


Bleaching

'Michael Jackson's sister' was one of the names she earned after some fans attacked the songstress for 'overly bleaching'.

They were displeased with her very visible color change and questioned the motivation for that.

Asamoah Gyan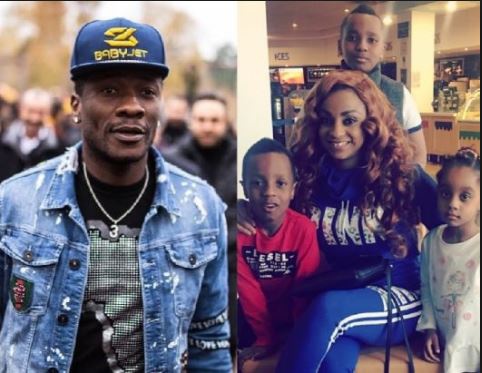 The Black Stars Captain had his woes doubled after his wife, Gifty Gyan, was vindicated by results of a DNA test confirming he was the actual father of her three children.

Mr. Gyan had accused his wife of infidelity, requesting for a DNA test to be carried out on all three children to ascertain paternity.

Gifty, following this was pushing for a divorce over what she says was international disgrace and suggestions that she was sleeping around. Ghanaians also didn't fail to register their displeasure at the rushed decisions of Asamoah Gyan.

Strongman and Medikal




The beef between these two went sour when they involved each other's partners, for many, that was a low blow. It was a lyrical war, practically started by Medikal who sought to suggest he is the savior of rap music in the country.

Diss song after diss song, each with a message for the opponent. But Strongman's 'Don't try' murdered Medikal's 'Don't try' and as if that wasn't enough, he released 'Immortal' to combat Medikal's 'Last burial'.

The two subsequently apologized about involving their 'girls' and patched up things.

Akuapem Poolo (Rosemond Brown)




She was the 'Face of Valentine' with her sexually explicit photos she proudly displayed on social media to mark the day.

Jabs and praises she got alike, with the photo that showed her boobs and almost revealed her private part.
Rev. Owusu Bempah




His prophecies are constant and feature 'death' most of the times, but his 'doom message' for the Chief Imam, Sheikh Nuhu Sharabutu, didn't go too well. The prophet had claimed to have witnessed signs that suggested that the Muslim Cleric would die this year, a message the Muslim youth didn't take lightly. They visited Rev. Bempah's church and destroyed the property. The Chief Imam however condemned the acts. Subsequently, Rev. Owusu Bempah paid a reconciliatory visit to the Muslim cleric and apologized.

Pamela Odame




She made the revelation on the Delay show

The heavily endowed model was subjected to ridicule after she was exposed for being a student of the Wisconsin University.

Pamela had previously told Ghanaians that she is a second-year student of Wisconsin International University pursuing a course in marketing, a claim that was refuted by SRC President of the University, Bridget Bonnie. She later emerged with the truth about how she dropped out of Senior High School.

Bridget Otoo




You could say a trending video made her trend. The viral video showed a university student slapping her supposed boyfriend with bathroom slippers for alleged cheating.

Reacting to this, the TV3 newscaster, Bridget Otoo encouraged women to join forces and discipline cheating men instead of fighting themselves and letting the 'goats' go scot free. It was as though twitter was merely waiting for her, tweeps didn't fail to serve her a portion of 'lashes', and from all angles for that matter.

Emelia Brobbey




Hers was a 'crowning' of all the trends. The Ghanaian actress' role is loved by many but her music role, well not so much can be said. Her new single 'Fa me ko' sparked controversy shortly after its release, as many questioned the voice of the lady and her motivation. Twitter took over with the trolls and that was some collection. Emelia however remains resolute and says she is encouraged to release another track when Ghanaians are least expecting.