Ghanaians now appreciate a weed smoker's song - Songo reacts to Bob Marley and Sarkodie's collaboration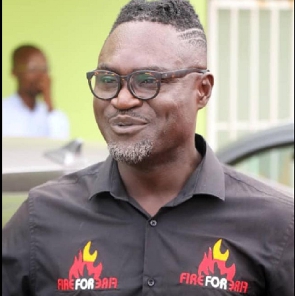 Sarkodie has been applauded for securing a collaboration with legendary Jamaican Reggae musician, Bob Marley, however, sports journalist, Countryman Songo has described the reactions as hypocritical.
The remake of Bob's classic love song titled 'Stir It Up' by rapper Sarkodie dominated conversation on radio and television and also witnessed social media users celebrating the life of Bob Marley who passed away on May 11, 1981.

Countryman has rebuked the public for tagging Bob Marley as a weed smoker instead of appreciating his songs which he explained come in the form of messages from God.

"It is today that you guys are appreciating the songs of a weed smoker, a bunch of fools...

"Now you know the importance of weed song, from Bob Marley. Ever sing Sarkodie did a collabo with Bob Marley, Ghanaians are hailing him. They are screaming the name Ghana. Anytime you guys hear Bob Marley's music, you scream that he is a weed smoker," said Songo on his show, Fire For Fire.

He believes that a section of Ghanaians never appreciated the works of Bob Marley until Sarkodie jumped on a 'Stir It Up'.
"You guys never have the patience to appreciate the sounds, words and God's message in Bob Marley's music but Today you are loving 'Stir It Up'," he added.


Countryman Songo On Sarkodie & Bob Marley Collaboration ???????????? pic.twitter.com/vyy7pusZtT

— KofiBills•Com???? (@kofibillsdotcom) January 22, 2023
OPD/BB