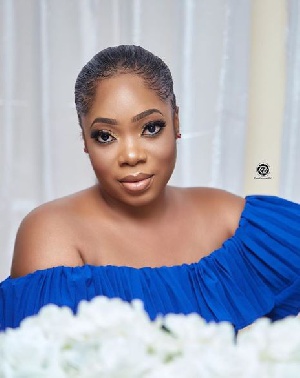 Ghanaian actress and model, Moesha Boduong has said that the most painful fake story ever published about her was the claim that she had HIV.
The allegation was first made by a Snapchat user, who claimed the hour-glass-shaped voluptuous actress contracted the disease through unprotected sex with a former manager of dancehall artiste, Shatta Wale, who gifted her GHS300,000.

Moesha debunked the story in the media when it first came out, saying: "I want to put on record that I do not have HIV/AIDS and the said man is not someone I have ever had anything to do with sexually. I know him but it is on a purely professional level. This is a man who has helped a lot of industry players."

Speaking in an interview with Nana Romeo on Ayekoo Ayekoo on Accra100.5FM on Tuesday, 16 April 2019, Moesha stated that the HIV/AIDS story has been her most hurtful ever.
"The HIV/AIDS story is the most painful story published about me so far. I test for HIV/AIDS every three months and I also donated blood for Miss Ghana recently, so, it's never true that I have HIV/AIDS and the man, he is my friend but I don't know if he has it or not."

She added that: "I think I can't stop people from writing fake stories about me because I have tried but it didn't work, so, I just allow them to say anything because if you try to explain yourself, they don't want to listen. They just want to believe what they want to believe. In the beginning, I tried to explain myself but for now I just let it go."