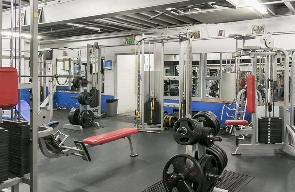 Popular Ghanaian marriage counsellor, Charlotte Oduro has advised married men to be extra cautious when they visit the gym to embark on physical exercises.
According to her, the women that men sometimes meet at the gym could be more beautiful or better in some aspects compared to their wives but are not as genuine as they may portray themselves.

The marriage counsellor advised men to be circumspect and not yield to the pressure at the gym to cheat on their partners, however, they should discipline themselves to sustain their marriages.

Speaking in an interview with Okay FM and monitored by GhanaWeb, Charlotte Oduro admonished men to discipline themselves wherever they go especially in the gym, to avoid having an extramarital affair with other women.

"Married men going to the gym is very dangerous. If you are not careful, you will go and meet someone who is better or can give you more attention than your partner. You might like them because of that. Women who have personal trainers at home is fine but the training should be done in the presence of the man," she said.

She added that cheating is common to everyone but it takes discipline for one not to fall victim.
"Cheating is common to everybody so unless the person decides to vow that even though he has the right he would not do it. Until you learn how to discipline yourself, you can never fight any battle.

"You need to promise yourself that you won't do it and control yourself. We should avoid some things because if you don't take care it will land you in trouble. It is all about disciplining your thoughts and feelings," said counsellor Charlotte Oduro.

Her remarks come at a time when cheating has become a hurdle to some marriages.

Cheating sometimes leads to marital issues and in some cases results in divorce.

Click here to follow the GhanaWeb Entertainment WhatsApp channel
SB/BB

Watch the interview below