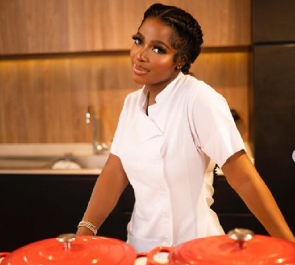 Nigerian chef, Hilda Baci, will receive a state honor later in the year, Akwa Ibom Governor, Mr. Udom Emmanuel, has revealed.
He made the revelation when he spoke in an exclusive interview on Channels TV on Wednesday, May 24.

He said: "Hilda Baci will receive state honors soon".

This comes after Baci, a citizen of the state broke the Guinness World Record for the longest cooking time by an individual.

Her feat attracted congratulatory messages from politicians, celebrity colleagues, and Nigerians at home and in the diaspora.
Baci cooked for 100 hours to surpass the previous record set by an Indian chef, Lata Tondon, in 2019.

Reacting to her historic feat earlier, Guinness World Records, in a statement shared on its Twitter handle, said:

"We're aware of this amazing record attempt. We must review all the evidence before officially confirming a record."