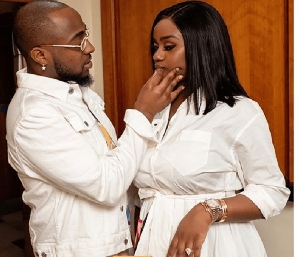 A pop star, David Adeleke, Davido, has described working on his last album titled, 'Timeless' as a healing process.
The record-breaking body of work was released on March 31, 2023; and it was his first musical work since the death of his son, Ifeanyi, on October 31, 2022.

In an interview with Zane Lowe of Apple Music 1, the singer said, "I actually recorded most of the album in my house where I live with my wife. At the time, it was really only me, her and her sisters, and I had one of my boys staying with me. It gave me time to really calm down. It was a healing process, because I was happy to be making music. I was excited about it. I felt like an artiste that had just got a record deal."

The singer added that he made a total of 28 songs for the album, before selecting the ones that were eventually released. He also stated that he wanted the album to be accepted by fans on its own merit, rather than people just supporting because of the loss he had experienced.

The singer also stated that he found it easy to concentrate the most when he was in an airplane.
Speaking on the 'Are We African Yet' festival, which holds today in Atlanta, United States of America, Davido said, "I want to give (different artistes) the opportunity to come every year and perform. They actually have fans here but they don't know. With the Internet, all one has to do is 'drop' a song out on TikTok, and it's gone (goes viral).

"I feel like we have to own our culture. We cannot wait for somebody else to bring the idea. We have to do this ourselves.

"The vision I have is to create it to be something for the culture, not particularly mine. The first few editions will hold in Atlanta, but we will definitely move it around to places such as Los Angeles and Toronto (Canada)."