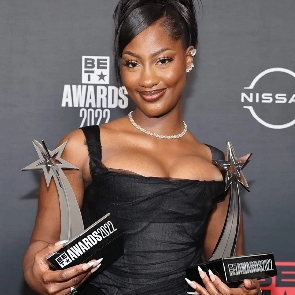 Nigerian singer and songwriter, Temilade Openiyi popularly known as Tems has described herself as a Goat which means- Greatest Of All Times.
Tems made this known on her Twitter page after American rapper, Snoop Dogg asked her for a music collaboration.

Prior to this, Snoop Dogg had made a request to the singer to do a song together.

Reacting to this call, elated Tems declared herself as a GOAT following her work with other celebrities including, Wizkid, Drake, Rihanna, and Beyonce.
According to Tems, it was easy for a GOAT such as herself to easily attract another GOAT.

She tweeted: "How you know you tha GOAT is when you attract the all the GOATs. It don't take too long for a GOAT to recognise another GOAT. But the sheep, they always blind af."


How you know you tha ???? is when you attract the all the ????'s.
It don't take too long for a GOAT to recognise another GOAT.
But the sheep, they always blind af.

— TEMS (@temsbaby) January 19, 2023