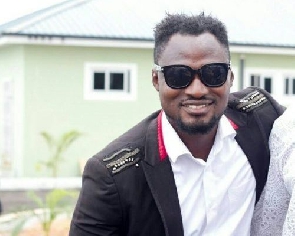 Stand-up comedian and actor Funny Face has revealed that he has fully recovered from the depressive attacks he experienced that nearly destroyed his life and flourishing career.
The comedian, in an interview on 3FM said he was prepared to return to comedy and other endeavours after reinventing himself and overcoming his mental challenges.

"It's been an amazing journey. It's been God's grace and you know sometimes as humans, God wants you to move to certain level you won't listen. Then God will bring you back and break you and mould you again. That is what happened, so we are back again to God's glory," he said.

Funny Face added that his recovery from episodes of depression that took him off stage for years has encouraged him to appreciate the need to assist those who are also struggling with various conditions.
"The moment you start talking about it, the moment you tell your story through comedy, it means you are healed and you're able to make fun out of the whole situation. I will take it upon myself to educate people on the causes and effects of depression and how they can seek help to come out of such episodes," he added.

While getting ready for his comeback to the acting and comedy scenes, Funny Face has been sharing stage alongside other comic acts and there's no doubt that he is still in top form when he thrilled patrons at Lekzy Decomic's Too Cute to Be Mute on Friday, September 30 last year.