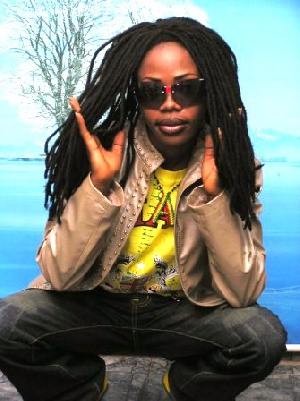 Abrewa Nana, born Dorcas Ofosu Darkwa speaking to www.233times.com revealed how she sees the contemporary Hiplife/Dancehall in Ghana.
According to Abrewa Nana, she is proud of the contemporary Hiplife/Dancehall genre. In her view, the females doing Hiplife and Dancehall are doing amazing. When www.233times.com pushed her to mention two female Artistes who are making her proud as a 'grandmother' of Hiplife/Dancehall genres, Abrewa Nana mentioned Kaakie and Eno.

Abrewa Nana stated "when I was not there and no female was there, Kaakie took over and made us proud. Eno too is one fine rapper, I even have a song with her. They are the two I am proud of now."
She touched on the challenges that female artistes face, confirming that, some producers and male artistes demand sex from the female artistes making the level headed female Artistes have migraine to pursue their career.