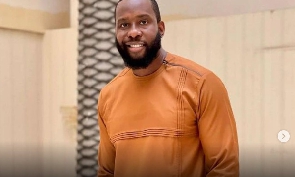 Nollywood actor Ray Emodi recently revealed his ongoing struggle with anxiety, which has led him to temporarily step away from working on films.
In an Instagram post, he disclosed that he has been receiving treatment for anxiety since 2015 and now requires avoiding stress to manage his condition better. Due to serious symptoms, he has decided to take a break from film work for the foreseeable future.

Emodi expressed gratitude to his fans for their support and understanding during this challenging time. He is currently undergoing treatment at Synapse, a medical establishment in Abuja.
Anxiety is a common mental health condition that can manifest as excessive worry, nervousness, and physical symptoms like headaches and muscle tension