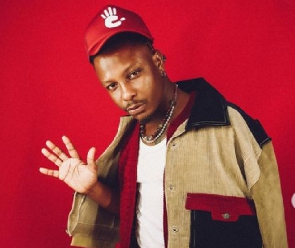 Ghanaian Afrobeats singer, Kelvyn Boy, recently spoke about the thriving state of the music industry.
During the interview on Joy Prime, he noted that the dynamics of the industry have shifted to the point where he no longer needs to perform many shows to earn a living.

This change, he added, is due to the way music lovers consume music, with streaming becoming a more popular method.

"Even when I sleep, I make money. That is how it's supposed to be. I don't have to be in their faces before you know I am getting there.

"I am beginning to move right. If you do that, you don't need 10 shows to be okay. You don't need to come here all the time, otherwise, it won't make sense to the people [SIC]," he said.

Kelvyn Boy advised his colleagues to position their works to generate revenue even when they are not actively involved in the music scene.
He emphasized the importance of moving in the right direction and not relying solely on frequent performances.

Kelvyn Boy also commented on the changing narratives in the industry, with attention now being focused on producing beautiful and impactful songs, rather than just any sound.

"A lot of things have changed, how they consumed the music and how to get attention has changed. I am hearing a lot of beautiful songs, it's not like before when any song can blow," he added.

Watch the latest episode of Talkertainment below:


Watch the latest episode of E-Forum





ADA/AE