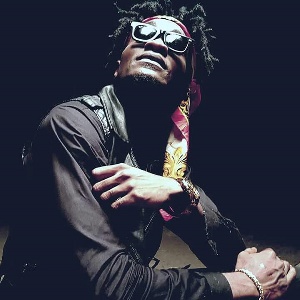 Thu, 13 Apr 2017 Source: News-One
Nigerian reggae dancehall musician, MS, has told NEWS-ONE that he does not do drugs but on the other hand, says he smokes.
According to him, he smokes MJ, however, he refused to define what he meant by MJ. He went on to say that it gives him inspiration.

"I don't do drugs. I only smoke my stuff MJ …no be lie. Everybody smokes and I don't know why people are pointing their fingers at Rastas or reggae artistes. Being a reggae artiste, sometimes you have to sit somewhere and get your inspiration. So I believe I have to get there …I mean sometimes smoking can give you inspiration. Yeah it can keep you there. But you know it is not good for everybody," he said in an interview with NEWS-ONE.

MS, born Eze Chibike Vincent, is a Nigerian musician from Enugu but based in Jamaica. He started his music career from church.

"It didn't start today. I used to be inspired by Bob Marley's music. I started music at a tender age. Whenever I go to church with my mum, I leave them to join the drummers because I was inquisitive and wanted to learn music. Later I became a member of the children's choir in the church. And that was how it started," he revealed.

Later in life, he began recording his own demos before travelling to Jamaica to where he now resides to pursue music career.
He is currently the frontline artiste for High Spirit Productions and has other songs such as 'Send Down Thy Rain', 'High Spirit Year' and 'Precious Stone'. MS listens to other artistes such as Vybz Kartel, Damien Marley and other for inspiration.

The 26-year-old hopes to make a crossover into Ghana's music industry.

"I think you have great reggae dancehall artistes. Stonebwoy and Shatta Wale are their thing. Shatta is more of the street but they are both very good artistes and there is no way comparing them," he said when he spoke about Ghana's reggae dancehall music industry.

His latest single is titled 'Black & Proud', produced under High Spirit Records. He expects to promote the Afro-dancehall track in Ghana as well.

MS thinks that reggae artistes are unfairly treated by being tagged as smokers, even though they are not the only people who spoke.
Source: News-One