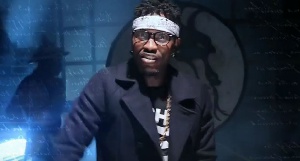 Ga rapper and one of the veterans in the game, Tinny has claimed that he doesn't listen to songs from Kwaw Kese, Patapaa, and D-Black.
According to the rapper, these artists do not have the lyrical acumen to be even considered rappers so he wouldn't waste his precious time listening to them.

Tinny claims they also make songs which fade away quickly because it has no lyrical content. He made these derogatory comments during an interview on Okay FM and when asked to list the ingredients that he expects to have in songs.
"I mean lyrical content for hit me. If it doesn't hit me, you don't tell me anything in your song, I won't play it and listen to it. What will I gain from it."