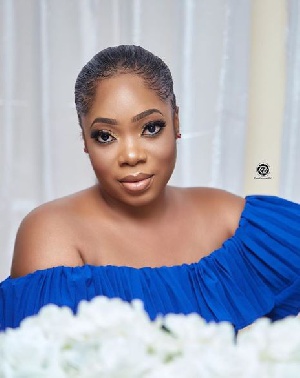 Embittered actress cum celebrity model, Moesha Boduong, has denied knowledge of a Twitter account registered in her name which recently went rogue on President Nana Addo Dankwa Akufo-Addo.
A Twitter account, under the name Moesha Bablinoti Boduong, chastised President Akufo-Addo for abusing his privileges as a President instead of addressing the challenges of Ghanaians.

Moesha, who confessed that she has never been on Twitter, asserted that the said Twitter handle was a fake one set up to destroy her hard-earned reputation.

The tweet has ruffled feathers in the political space who have replied the tweet with some harsh words but Moesha has come out to deny knowledge of the account.
"It is not me. Someone is impersonating me. I have not been on Twitter before. I am tired. I have no idea of that account and I'm going to make sure that it is closed down," Moesha bitterly explained.