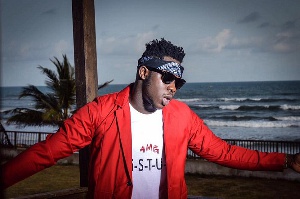 Samuel Adu Frimpong better known as Medikal says he does not consider himself a celebrity or star.
In his estimation, he is like the ordinary person who has their own passions and aspirations; except his interest is in the creative arts area, precisely music.

"I'm neither a celebrity nor a star, I'm just a regular guy who loves making music. There is no difference between [me] and any fan of mine" he said on his Instagram Page.

It is against this backdrop that he urged fans to approach and mingle with him when they find him in town.
"Whenever or wherever you see me feel free to come very close and talk to me, I de love you guys die!" a portion of his post read.

The 'Too Risky' hitmaker took advantage of the moment to announce the release of the official video of his track "How far" on the 1st of September.