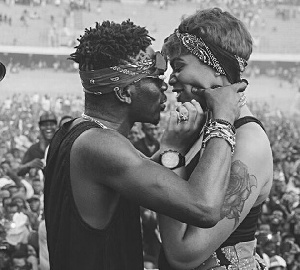 Empress of Shatta Movement, Shatta Mitchy has said she regrets for defending the wrong man all this while.
There seems to be a rift between Shatta Wale and his baby Mama and the two are currently spilling the beans on Facebook.

In a post on her Facebook page, Shatta Mitchy indicated that Shatta Wale could have addressed their issues at home but rather chose to sit on Social media and lie about her.
She indicated that she is shocked that a man she has sacrificed her life for could put her through such public ridicule.

She, however, indicated that she does not regret defending him but indicated that she has learnt a lesson.