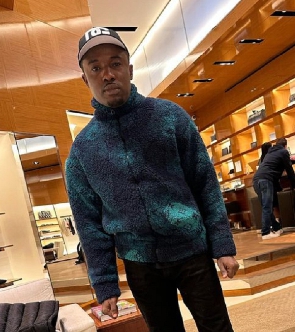 Criss Waddle, a Ghanaian hip-hop artiste has questioned television personality, Delay why she blocked him on Twitter.
According to the musician, he would like to know why Delay blocked him on Twitter and if the reason is related to the fact that he turned down her invitation to appear on her show.

In 2022, a fan of Criss Waddle asked Delay when she would invite him to her show.

The musician saw the comment and in response said Delay has sent him several invitations but he has turned them down.

Criss Waddle explained his reason for avoiding being part of the show saying he hates the way the media personality looks down on her guest just to make her feel better.

"She's tried so many times, I just hate how she tries to belittle everyone that comes on her show, it's like the only opportunity she has to make herself feel better", wrote.
A few days ago, Delay shared a question on the Thread app to find out what her fans are up to.

She wrote: "What are you doing today".

Criss Waddle upon seeing the thread replied by saying that: "Well today I'm thinking about why you blocked me on Twitter, is it because I couldn't make it on your show?"

His response has sparked reactions among netizens who think his comment might generate beef between himself and Delay.

"You'll be threading peacefully and some rich man will just put it to you why why", is a reply from a netizen".
Another social media user called jurma.o said: "First Ghanaian to start violence on thread".




ED/BB