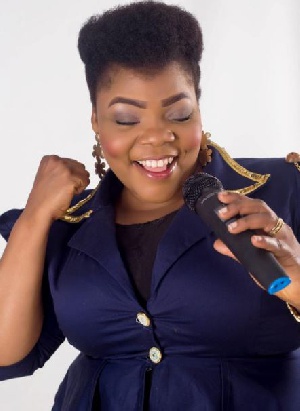 It is believed that when one attains a certain status in society, it is likely the person will shy away from some responsibilities but gospel songstress Celestine Donkor does not think so.
For her, she still stands in trotro and preaches the gospel like she was doing before she became a household name.

"I still stand in trotro and preach. The fact that I am in the lime light does not mean I cannot stand in public transport and share the gospel.

"It is even a blessing for me if I do that. I am not shy of the gospel and I have never been shy and never will," she said when it was her turn to take the Shades seat, a program shown on GhOne Television.
To her fans, she said; "you are the greatest people on planet earth, without your encouragement, prayer and support I would not be here ."

Celestine is married to Mr. Emmanuel Donkor an import and export dealer and they have two beautiful girls, Ohemaa and Maa Adwoa.