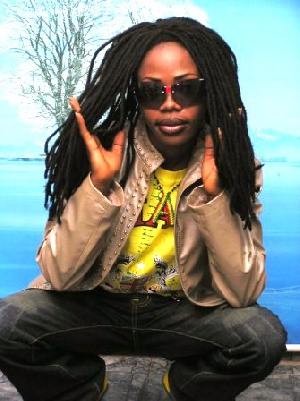 One time Best Female Artiste at the Ghana Music Awards UK, Abrewa Nana believes that her entrance into the music industry some ten years ago paved the way for more females to break into a terrain which was then dominated by men.
"I think they've actually learnt a lot from me even though they won't go public to say it. I believe I've been an inspiration especially to the female artistes."

Abrewa Nana made these comments when she made a guest appearance on e.tv Ghana's flagship programme, Awake, on the sidelines of the "Back in the Day Concert" scheduled to take place on Friday, September 21.

Abrewa Nana, known in real life as Dorcas Opoku Darkwa, recounted how she managed to break the monopoly which had been created in the music industry.

"It was very, very difficult back in the time. I remember my first album that came out; because of my voice, they thought it was a male until the video came out because there were no females in the terrain then. It wasn't easy. It was very challenging."

"Sometimes I will go up stage and VIP will be in their baggy pants, Lord Kenya will come with some swag and I'll be in one corner and watch them. Because if you don't observe, you'll be tensed and end up forgetting your lyrics," she told Rashida Nasamu.
She didn't mince words to express how she felt after "paving the way" for a lot of female artistes to find their grounds in the music industry.

"I feel very great paving the way. I actually watched someone before I came onto TV and I believe when I was on TV someone also watched me," she said.

After being away for some time, Abrewa Nana says she is delighted about the concert, describing it as a reunion and has promised to "rock the stage on that day."

"It's been a while since I mounted the stage and I miss it so much. And this time I'm going to do it with people I started my career with, people I haven't seen in the last 10 years."

Abrewa Nana has three albums to her credit with her first; Sagaa, in 2000 earning a Ghana Music Award nomination. She later followed it with African Gal and Maba in 2002 and 2004 respectively.