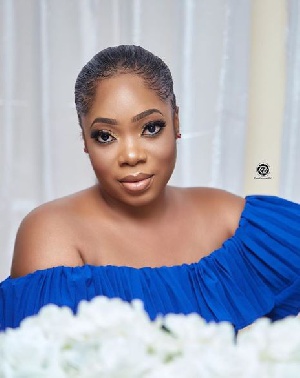 Actress Moesha Buduong has revealed that one of the attacks which affected her most was claims she was an HIV career after rumors were rife she had slept unprotected with Shatta Wale's godfather, one Mr. Aik Livingstone Abani who was also said to be HIV positive in return for a huge cash.
Though she will not confirm or deny if both were in a relationship sparking that wild rumor, she simply revealed to Nana Romeo on Accra FM's mid-morning that it was one of her low moments even though she was aware the claims were untrue.

In February last month, there were reports on some social media platforms indicating that the man in question allegedly sleeps with young ladies and gives them huge money.

The reports added that the man is an alleged carrier of HIV/AIDS and has been spreading it by having unprotected sex with women who he gives huge sums of money to after the sexual act.
In the report, Moesha was mentioned to have taken hundred thousand cedis from the man the first day she met him.

Reacting to the reports, Moesha expressed shock as to why why people will want to destroy the man because of his success he has chalked in his life.

Subsequently the man personally came out to debunk the claims challenging anyone who holds a contrary view to put it out with evidence or have him to contend with in the law courts.