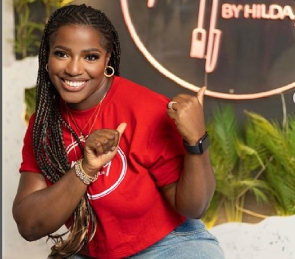 Hilda Baci, the Nigerian chef who recently broke the Guinness World Record for the longest cooking time by an individual, has spoken about her past struggles and her future plans.
It would be recalled that Baci cooked for 100 hours to surpass the previous record set by an Indian chef, Lata Tondon, in 2019.

While speaking about her plans following the media attention she gained after her cooking marathon, the chef, in an interview with TVC, disclosed that she used to be homeless before but now hopes to expand her business by tutoring clients worldwide.

She said: "I need young women to see that there's more to them than society's stereotypes. There's always that narrative that you can't make it [without having others] create a platform for you.
I'm saying this from an informed place because I used to be like that. For me, I needed to keep doing things with myself to show people that they can win as well. You can have a business, start cooking from home, and build that business properly to the point where you can open an outlet, expand that outlet, and branch out. But you need to do your due diligence. It's not easy.

Many people see this buzz now and think I dropped from the sky. They didn't know I was homeless at some point. There's an entire phase that got me here, and I am not even done."