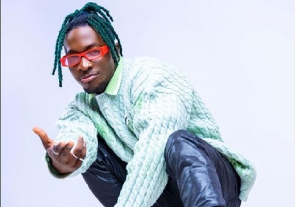 Incredible Zigi has spoken highly of Ghanaian musicians, Stonebwoy and Medikal.
The Ghanaian choreographer and instructor, born Michael Amofa, praised these popular musicians in an interview with Berla Mundi on TV3.

He stated that Stonebwoy and Medikal really appreciate the works of dancers.

"In Ghana here I'll say Stonebwoy and Medikal, they really appreciate dancers. I work with them more often. These are the few people who really appreciate dancers for who they are because they make you feel like you are also doing something," Zigi noted.

The award-winning choreographer indicated that working with these musicians is beyond just being booked for performances.
"Most of them know you can do it and just book you but these people see more than that. Somebody like Stonebwoy sees more than that, he texted me when I was on my African tour, and he was like 'Yo, we dey see what you dey do, don't think we no dey see, forget anybody who is trying to put a blind to what you are doing, you are doing the m most and I'll love to work with you'."

Incredible Zigi further talked about his working relationship with Stonebwoy after a tour.

"That's how we started working full time with him and I'm always with him but before we had worked on 'Everlasting video' together but when he saw the tour then he reached out again."