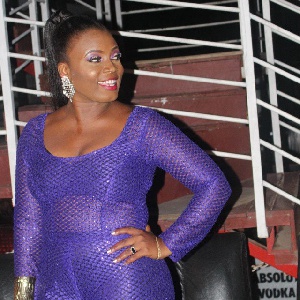 Ghanaian musician, Irene Logan has decided to put herself back in shape by going on a weight loss program.
Looks like she's following the example of radio personality, Jessica Opare Saforo who recently went on a weight loss program and has shed a lot of pounds and looking quite amazing.

Irene shared this photo of her progress so far with the program on her Instagram page.
See her results below: