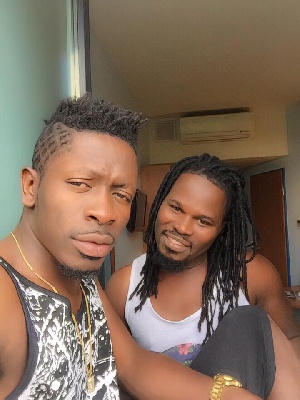 Well, since we are in the year of forgiveness, everybody who has wronged another individual should make it a point to forgive and forget so that we move on, this is according to social media influencer, Kelly Nii Lartey.
According to him, since Bulldog was able to forgive Shatta Wale and recommend him for a record label deal, it is imperative for Shatta to also reciprocate same by making amends with his former God Father, Deportee.

Kelly who made this post on Facebook said "If Bulldog is able to forgive Shatta Wale and endorsed him to grab over $3M record label deal, I don't see why Shatta Wale can't call back Deportee in to the SM camp. A loyalist who stood by Wale through the storms and hustle. For life is loyalty, but 4lyf is also for life, till casket. Now kraa the cement money is irrelevant".
Deportee fell out of favour with Shatta Wale after he was alleged to have sold some cement meant for building a house belonging to the Dancehall King.