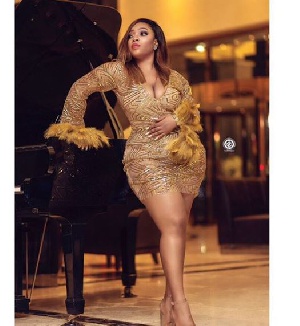 Ghanaian actress, Moesha Boduong has responded to criticisms of her constant flaunting of her curves on social media.
According to her, she has committed no crime for being curvy and thus her decision to flaunt it should not be a problem for anybody.

Moesha who can be described as an Instagram celebrity has often come under criticisms for the numerous naughty photos she shares on social media. But in a post on Instagram, the actress has described her critics as hypocritical because they find everything wrong with her flaunting her curves but close their eyes when slim ladies do same.

Contrary to the perception that she does that to impress men, she pointed out that, she was not a cheap girl neither was she for sale.
"Dear society, being curvy is not a crime and me deciding to flaunt what I have does not mean I am for sale or I am a cheap girl, really can we cut the hypocrisy already, the same thing a slim girl will do and get away with it.

Ladies dress sexy for themselves and not for attention or for a man to like them.Let's stop body shaming", she posted.