Entertainment Mon, 19 Dec 2016
Click for Market Deals →
Rapper M.anifest disclosed in a press conference last Thursday that his highly successful #Manifestivities2016 concert was nearly put off for financial reasons, but for the overwhelming support shown to him this year.
He disclosed that this year, he discovered the existence of more M.anifest fans than ever: "people have been very vocal about their support for me", he said, adding that the one true way of reciprocating affection from fans is so share their talents with them: "the only way in which as artists, we can reward the support we get is to give of the gifts we have', hence, the decision to stage #Manifestivities2016.

M.anifest has had a remarkable 2016, with constance presence in the news for his "god MC" record, as his latest album Nowhere Cool.

"If I sit down and say we've done the numbers and it's not looking great financially, then I'm not acknowledging the fact that people have supported so much and would want to see a concert at the end of the year…we put it off last year, and I think last two years, but this year, it would have been inexcusable for us to do that", he further explained.
Despite the late start of the event due to significant technical hitches, the show kicked off with a set from singer Worlasi, which was followed by soulful Nigerian act Brymo (who was also special guest for the night), and then "god MC" M.anifest. Other supporting performances came from Cina Soul of Julor fame, and brilliant DJ Keyzus.

Running since 2012, this is the official end-of -year party for the international hiphop act, and parades esteemed industry colleagues. It is also his gesture of appreciation to his fans for their unwavering support.

See photos from the event: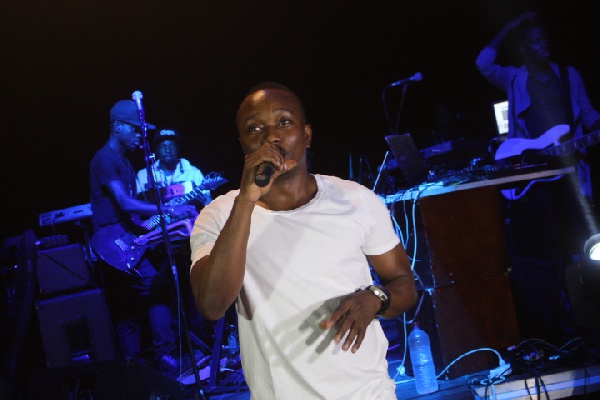 Send your news stories to and via WhatsApp on +233 55 2699 625.