Entertainment Wed, 5 Jul 2017
Click for Market Deals →
American-based Ghanaian gospel musician Jesse Morgan is set to release a second single "Give Me Faith" from his upcoming album which features Israel Houghton on July 14, 2017. This comes after the release of his first single "Here We Stand" last year which got some rave reviews and massive airplay on some stations in Ghana and abroad.
The Ghanaian-born songwriter, who now lives in Los Angeles, disclosed the release in a telephone conversation with GhanaWeb. He indicated that the song like the previous single was produced by Josiah Andrew Morgan (JMorg), his younger brother together with some of Ghana's finest musicians namely PK on Bass Guitar, Patrick Cordson on Keys, Joshua and Emmanuel Bludo (Junior) on Drums.

Part of the vocal recording was also done by Blessing Ohanele, Franka Aglago and Isaac Ackah at JMorg Studios Ghana, and the rest was done by Raphael DeGeorgio at Diamond Dreams Studio in Chino Hills, California with Jesse's group in the States and vocal coaching by Steve Clemons. The track was mixed and mastered by Rob Chiarelli at Final Mix Studio.

GiveMeFaith, is a collaboration between Jesse Morgan and Israel Houghton which sings about trusting the Lord with life's struggles and having faith to know that through Him, all things are possible.

A Music Video directed by Sean Alexander scheduled to be premiered 10 days after the release of the song was shot at different locations in California such as Downtown Los Angeles, Sycamore Beach in Malibu, and San Dimas Canyon.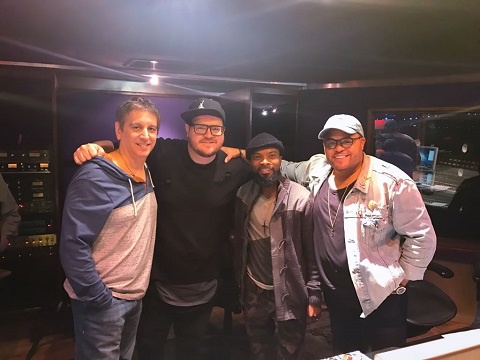 When asked how Jesse got to work with Israel Houghton he said: "I met Israel through a mutual friend, Jake Salomon in London at one of my touring events. I was in London with Pastor Jason Nelson on a recording session for a cousin who was then working with Danny Duncan who actually introduced me to Jake Salomon. I spoke to Jake about my song and the intention of featuring a seasoned renowned Gospel Artist on my upcoming Single. He asked me if I had anyone in particular and I responded yes but told him to present who he has in mind. God being so good, he mentioned Israel whom I've loved and admired for all these years being a writer and musician himself. He then gave me a day we could go to the studio and start recording with my Hero, Israel -- a very humble and anointed individual.
The day came, we sat down and listened to the song for some few minutes and Israel asked me if we could make some rearrangements? My words were "of course! you're Israel brother…" He did, and after the whole session was over these were his words: "This song feels right and I can hear it anywhere on a Sunday morning. People can sing right along immediately when they hear it. The song's got handles on it, the track sounds great, singers are really good and it's an honour to work with you Jesse." It was such a humbling experience…"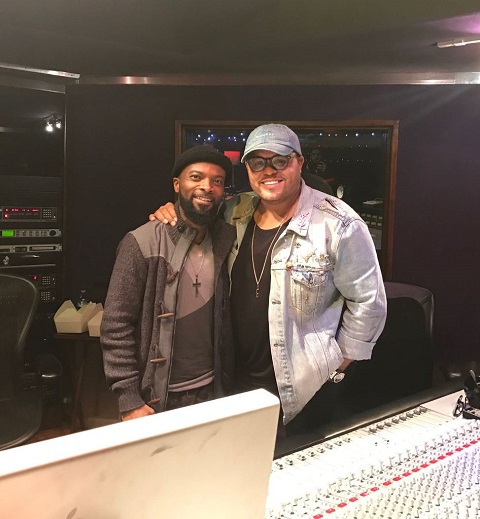 "It's my prayer that this song blesses the body of Christ and strengthens our faith in him. No matter what you're faced with in life, His hand is never too short to reach out to you. He's done it for me and will surely do it for you. He loves with an unconditional love," Jesse concluded.

About Jesse Morgan

Singer, songwriter, composer and arranger, has been anchored as a believer in Jesus Christ since childhood. The third of seven children, Morgan was born Jesse Rufus Boateng Morgan in Kumasi, the second largest city in Ghana, West Africa. He grew up singing in his church's local choir at Assemblies of God (Madina Central), He later formed a Gospel Group called "The Heaven Blasters", singing Lead and also the Choir Director for "The Gospel Light International Church Ghana". Jesse later moved to London where he performed at numerous locations, including churches where he also directed various choirs before moving out to California. Currently, he is the Minister of Music at the Redeemed Christian Church Of God " Miracle Christian Center " in the city of Victorville California pastored by Pastor Innocent and Josephine Odinigwe.
Send your news stories to and via WhatsApp on +233 55 2699 625.