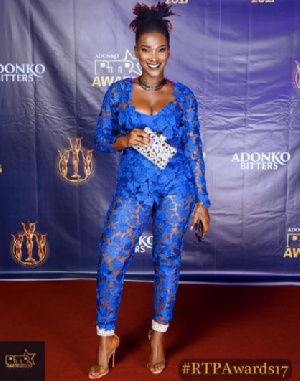 One celebrity who has been condemned vehemently by the public in Ghana is Dancehall artiste, Ebony Reigns.
The public especially Ghana's social media has condemned the artiste for her sense of fashion that exposes her vitals.

In a video currently circulating on social media, the female s*x organ is exposed in the dress she is wearing and that has caused heated debates on social media.
In a subtle reply to individuals who have already condemned her and are of the thought that she will never make it for heaven due to her fashion sense, Ebony acknowledged in a Facebook post that she is a sinner but was convinced the Jesus died for a sinner like her.

She said, "Jesus died for sinners like me.lord thank u for loving me#hustle".